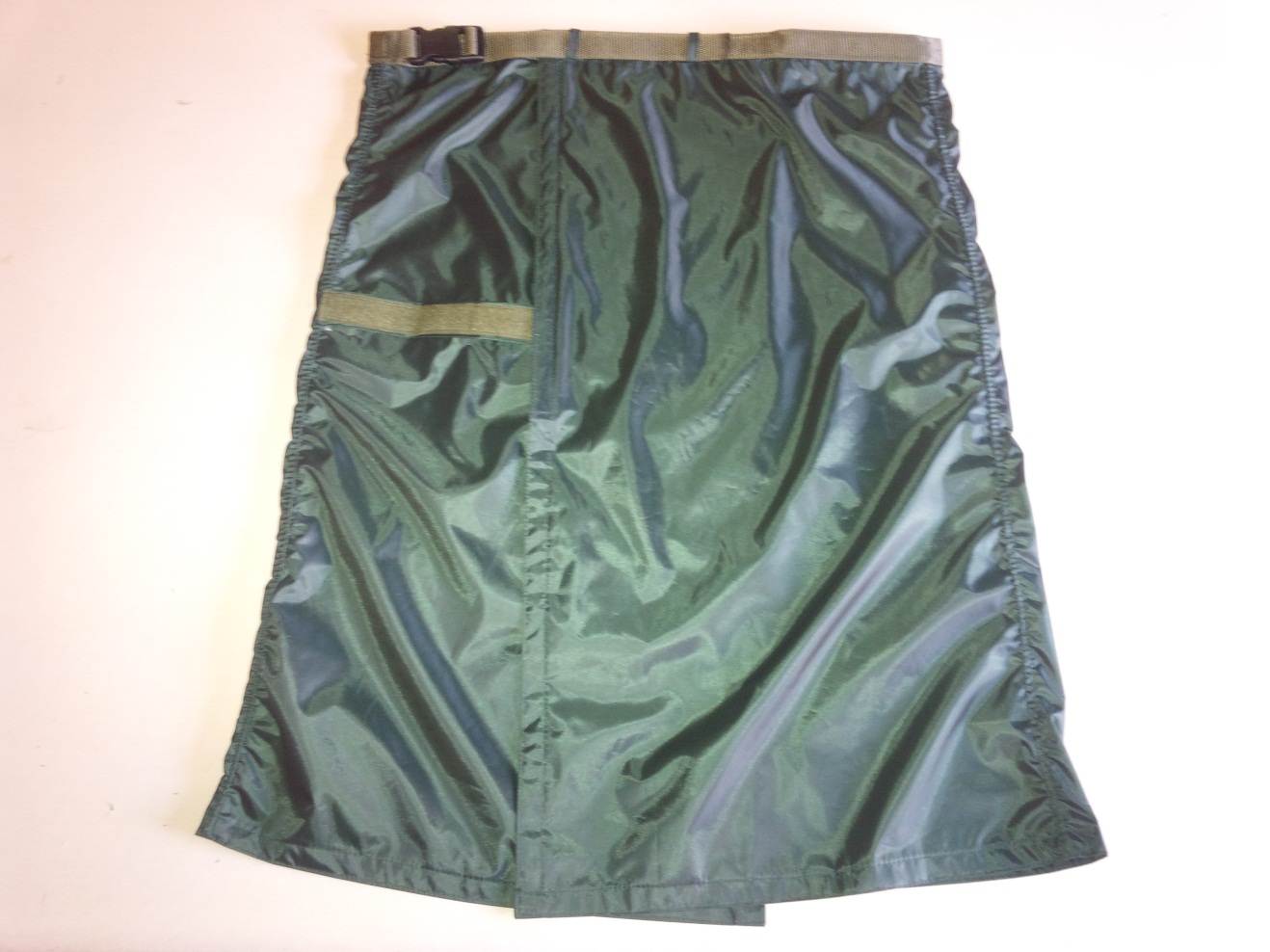 The waterproof skirt / kilt is designed with the shooter in mind. Quick and easy to put on in a sudden downpour – just wrap it around. Adjustable webbing belt with clip and Velcro. The skirt/kilt is made of a Rubberised Taffeta and fully waterproof.
To avoid the struggle of getting over-trousers over dirty boots, use this great alternative instead. The waterproof skirt / kilt will protect your clothing from getting wet. Small enough to fit in your game bag. The skirt / kilt is packed in its own pouch, made of the same fabric as the skirt / kilt, with a draw string to close the pouch.
The skirt / kilt has an overlap and adjustable belt, to obtain a perfect fit. The sizes available are medium and large and can be manufactured, according to preferred size.
Many shooting people prefer not to wear waterproof over-trousers or leggings, unless they absolutely have to. What they need is a shooting skirt / kilt.